We're Here to Help You Feel More Confident
When you need a pick-me-up and a little self-care, don't go to just any salon or spa for a beauty treatment. Only TEN Salon & Spa in Loveland provides you with the dedicated care and services that make you feel gorgeous, confident, and ready to take on the world. Learn how we put you first, and schedule your appointment at our medical spa and salon today.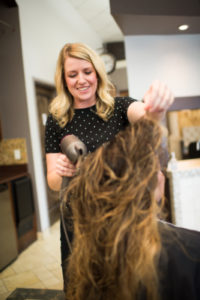 Highly Trained, Full Staff 
To ensure everyone gets the level of care they deserve, we employ over 70 staff members specializing an in array of salon and medical spa services. We have a full- and part-time staff to make sure there's always someone available for a cut and color, mani and pedi, massage, facial, cosmetic injectable session, or CoolSculpting® appointment.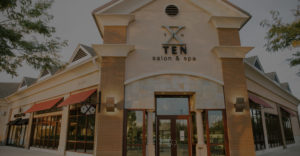 Variety of Treatment Areas
With so many treatment options, we recognize the need to have plenty of space for all of our guests to enjoy their "me time" without having to wait or feel crowded around other clients. Our salon and spa spans across 12,000 square feet and includes 24 hair stations, a full-service bridal suite for hair and makeup, two manicure stations, three pedicure chairs, and seven medical spa treatment rooms.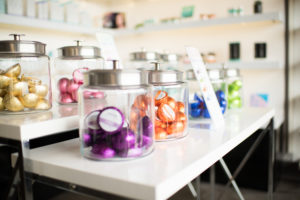 Highest Quality Procedures and Products
Not only is our staff highly trained and our salon spacious and inviting, but our products and services are also the highest quality available. We offer luxurious products like Kérastase®, shu uemura·art of hair®, Viviscal® MaxeyLash™, SkinCeuticals®, and Sanitas®. We are also one of two salons in the state that offers the Calligraphy Cut®, a haircutting tool and technique that revolutionizes hair care and maintenance.
On top of all of these amazing products, our medical spa services and experience are equally impressive. We offer cosmetic injectables like BOTOX® Cosmetic, vitamin B12 injections, and other fillers to rejuvenate your skin. We are also a CoolSculpting® certified medical spa, with over 25 years of combined experience. There's literally nowhere else you need to go to feel pampered, relaxed, and beautiful.
Let Us Put Together the Perfect Spa Package for You
From our salon services to our medical spa treatments, we want to make sure each and every one of our clients feel beautiful, confident, and at ease when they're in our care. We've been nominated for all categories of NOCO STYLE MAGAZINE because of the amazing services we offer. We've been recognized and have finished in the top three for different categories since 2014. Voting opens July 1 and runs through the end of September. Book your appointment with us today to find out what makes us so great, and don't forget to vote for us!