Look As Young As You Feel — Book An Appointment Now
When it comes to cosmetic injectables, there's no single cosmetic procedure that's right for everyone. That's because each cosmetic injectable is formulated to target specific skin issues you're trying to address. From wrinkles to hollowness, and even your overall well being, TEN Salon & Spa in Loveland offers different cosmetic procedures via injection that help you look as young as you feel. Learn more and book a consultation today.

They Fill Lines and Wrinkles
For those stubborn, deep-set lines and wrinkles starting to form on your face, the best cosmetic procedure is a fine filler like Volbella® or Juvéderm Vollure™ XC. These fillers are designed to fill in lines and wrinkles, especially around the lips. They're also great for adding volume back to tear troughs and around the eyes.
BOTOX® Cosmetic is another popular cosmetic procedure that reduces the appearance of lines and wrinkles. This option is ideal for softening frown lines, forehead wrinkles, and crow's feet to restore a more youthful look.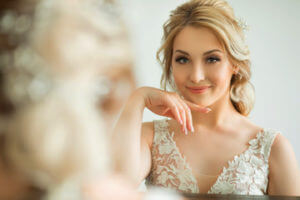 They Add Volume And Create Contouring
One of the most common goals of cosmetic procedures is to add volume and contouring back into the face. We achieve this with our medium fillers, lifting fillers, and other injectable treatments. For those looking to restore the suppleness of their cheeks and mid-face, we recommend Voluma® XC or Restylane Lyft®. If you want to reduce the appearance of wrinkles and folds while adding volume, Juvéderm Ultra® and Juvéderm Ultra Plus® are great options. We also use these to create fuller, more voluminous lips.
While most of these injectables create contouring by adding volume, we also offer cosmetic injectables that create contouring by eliminating volume (aka fat). The KYBELLA® injection targets and eliminates submental fullness in the neck that is often referred to as the double-chin. In just a few treatments, you'll notice deeper contouring along your neck and jawline as this fat is essentially dissolved.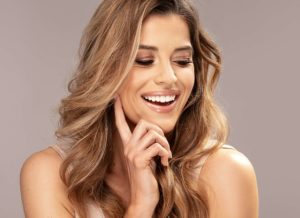 They Improve Overall Well Being
Cosmetic injectables aren't just for your overall appearance anymore! Of course, the goal is to boost your confidence by making you look as beautiful as you feel, but what if you need to feel as young as you look? This is where vitamin B12 injections come in. It helps improve sleep quality and energy levels, raise your metabolism, and balance your immune system. More than just a cosmetic procedure, this injectable helps restore your overall health.